testimonials
tell us what you think
Renting through LDGR has been the best decision. The locations of all of their apartment complexes are ideal for downtown living, and no matter which building you end up in, all of the apartments are SO beautiful. The staff in the office, along with the maintenance staff, are always warm and welcoming, smiling, and helpful. I never felt uneasy or unsure during the application process, and they have been nothing but lovely and professional since moving in. They send out the cutest letters at the beginning of each season with things to do around town, and usually a seasonally appropriate recipe is included! I recommend LDGR to anyone wanting to make a home downtown. My year living in the apartment I am currently in has been a year of entertaining, exploring the city, and in general just loving being home. The only reason I'm not renewing my lease is because I'm moving out of state - otherwise I would stay here FOREVER!
I moved here w/o visiting and the staff was incredibly helpful with my transition to Grand Rapids. The building is amazing. They typically go out of their way to track you down with packages that have been delivered. I can't say enough good things about Delaney, Natasha and the entire staff!
When I looked at my (now) place, the staff at Live Downtown Grand Rapids was informative and helpful without being pushy or trying to sell me on it. During my move in -- which they facilitated very quickly -- they were key in aiding a downtown move, which can be tricky, logistically speaking. Since I've been a resident, they're always friendly and personable. They often go the extra mile, like offering to bring packages right to my place if they're delivered to the office because I'm unavailable to receive them. Also, maintenance does a great, quick, effective job of addressing any and all service requests. I've very much enjoyed living here, and have no plans of moving anytime soon.
Been living in the 209 location for about a year now. Apartments are spacious and comes with washer and dryer. Love the skylights in the bedrooms!
This place is wonderful and the staff are very helpful. You can tell how concerned they are that every one of their residents has a positive experience living downtown, and I certainly have!
We have a really modern apartment with a good view. It's very renovated and comes with everything you need. It is also cozy, comfortable and affordable! Staff was very helpful and kind with the lease signing and are willing to help with questions or help in the best way they can!
Our apartment is beautiful & our view is amazing. Everyone who helped us through the process was patient and kind working with us. 10/10 would recommend to my friends looking to move out as well.
Beautifully modern apartment's with high ceilings, your own washer and dryer within the unit, and gorgeous views of downtown GR! The staff are friendly and respond quickly to questions or requests. The manager, Natasha, runs things very smoothly and made the move painless for me. I highly recommend these apartments and the experience you'll have with the Live Downtown staff.
Updating my review from a year ago! I have lived here (26 Cherry Street location) about two years and it has been a great experience still! The staff is always very friendly and kind. Courtney, Kelsey and Natasha especially have been godsends. They have made our lease renewal process very quick and easy as well and do all the heavy lifting with paperwork when there is some to be done. The building we live in is beautiful and well maintained and our apartment is modern and makes us feel proud to have guests over to entertain. They do a great job keeping the property clean as well, and Randy the maintenance supervisor is very friendly and always has a second to chat with us and will add any concerns to his list of things to do if he has time that day. Having highspeed wifi including in rent is awesome as well. (Took off $60 of what Xfinity was charging us). Emphasis on how great the customer service is with LDGR, we always feel like a priority when I call! Very happy still.
I have lived with this company for 3 years and I don't ever want to move out. Their properties are in great locations for an unbeatable price and the staff really makes you feel like a valued resident. Kelsie has always been very helpful and quick to respond to any questions that I might have and is great to just have conversation with. The apartments themselves are very nice. I have had numerous people point out how much they love the floors in my apartment and the tall ceilings. My favorite part is that I have a gym right downstairs so I have no excuse during the week to workout before work. Highly recommend this company and their properties.
Live Downtown GR is absolutely amazing! My move-in process was confusing because it was my first time living on my own but the staff made sure every question I had were clarified and answered in a timely manner - which I really appreciated:) I also love my apartment, it's everything I thought it would be. Would definitely recommend!
We moved in almost 4 years ago. We love going for walks in the neighborhood and seeing all the old homes (Heritage Hill).The Neighbors are friendly. Management has worked with us, in accommodating our special needs as my wife is handicapped. We have always had prompt service from maintenance. Faster than Jimmy Johns! We consider them family because they treat us like family. Thanks LDGR for all you do! Ric and Pam @ 345 State Street
I have lived at two LDGR locations now and both have been amazing. 20 Fulton and 345 State are both great locations, security is clearly a priority, pet friendly offering amenities like a pet spa. The staff has made the biggest impression on me, always going the extra mile to ensure I am content.
I've rented with "Live Downtown Grand Rapids" for 2 years, and have loved it the entire time. The building I live in is the perfect spot for me. I'm within walking distance of downtown as well as Eastown and East Hills. There are so many great options for food, drinks, and fun near me. I've only ever had one issue in my apartment (the washer broke [it was my fault]) and our awesome maintenance staff repaired it very promptly. I'll be renting through them for as long as I can, and recommend others to do the same.
Dottie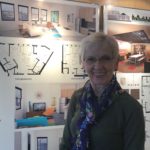 2/19/2019
I've lived at 345 State since it opened almost 3 years ago. I love living within walking distance of library, pharmacy, restaurants, theater, and church. I appreciate the spacious atrium and sitting area on the third floor, access to a fitness room on the first floor, and the quiet, safe patio area outside. Residents are friendly, but non-intrusive, management is accessible and responsive. What's not to love?!!!
I never thought I would love an apartment as much as I love the current one I have through Live Downtown Grand Rapids! I just resigned my lease for my third year and I couldn't be happier to stay in this small little community. I love having people walk into my building and just say, "Wow! You live HERE?" The unit I get for the price I pay each month is ridiculous — I'm just not sure there is any other better value out there! I have 180 degree views of west facing Grand Rapids, which means I get to see beautiful sunsets on the regular. The girls in the leasing office are ALWAYS so nice and helpful whenever a question arises. The maintenance team is generally extremely prompt and are courteous to each situation. This is the perfect place for people who are looking for something right in the heart of Grand Rapids!
Ive been living at LDGR for 1.5 years. Its the best apartment Ive lived at. The staff is friendly. Maintenance works hard to respond to my calls ASAP. They keep the grounds clean. I really appreciate them keeping side walks shoveled.
I absolutely love living in a place where people walk in and say "wow". The views from my living room are insane, You just can't beat the location. Not only do I love my home but I love the staff. The girls in the office are always so nice and helpful and the maintenance team is always curtious and quick! Great place to call home.
Eric P.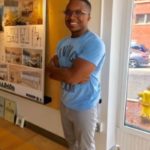 1/27/2019
LDGR does it right! Living at their 240i location has been fabulous. From the entryway to the elevator and the hallways leading to my spacious unit, it has all just been a breathtaking experience. I appreciate the staff's responsiveness and ability to go the extra mile to ensure the residents are comfortable. Definitely pleased to be a part of the community.
I enjoy living in this modern loft building. I am able to see amazing sun raises and sets. The high ceilings make the open floor plan seem even larger. I like the fact that a light comes on every time I open the walk-in closet. Now, I can't imagine living without a washer and dryer in my apartment unit. And, the few times I had to call in a preventive maintenance issue; it was resolved promptly. I am glad to live in a property which offers environmental measures such as recycling and reduces land use for vehicles by providing parking on the first two floors of the building.
Gail P.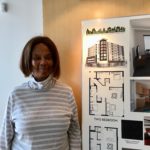 1/25/2019
Jonathan E.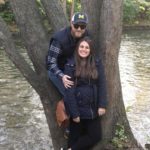 1/22/2019
LDGR has been such a great experience! We have explored so many new attractions in this growing downtown atmosphere! Definitely recommend to anyone looking for affordable living, unreal views, and an unbeatable modern apartment!
We feel very fortunate to be living in a beautiful apartment in the heart of Grand Rapids. We are constantly spreading the word to friends and family to look into "Live Downtown Grand Rapids" because our experience has been so positive!
Haleigh F.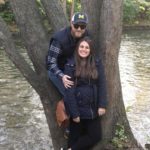 1/21/2019
I've have lived in a LDGR apartment for almost 3 years now and have only good things to say. The building is always clean and has a secure feeling. The management office and maintenance staff have always been approachable with any concerns. I would recommend LDGR to those looking for housing in Downtown GR.
I've lived with LDGR for almost 3 years now and the experience has been nothing short of wonderful! The management staff is easily accessible and effective at handling any and all questions/concerns and the maintenance staff goes above and beyond to keep the buildings clean and functioning. I have loved living with LDGR and highly recommend this agency to anyone looking for housing in the downtown area!
I moved in to the Lake Dr location with my husband in early July. We have only wonderful things to say about the apartment and the staff! We feel blessed to call this place our home. It's well kept, in a perfect location, well managed, and we always feel safe. We recommend applying at LDGR to all our friends because our experience here is so great!
As a resident, I have nothing but great things to say about Live Downtown Grand Rapids! They're driven to accommodate, while displaying professionalism and integrity. All apartment buildings are in prime areas and are always presented in an excellent manner!
Jared B.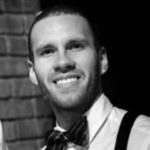 12/19/2018
Hannah V.
12/19/2018
Love living here! I live at the lake dr location which is a super great location with lots of restaurants and shopping in walking distance. There are also two parks within feet which is great for my two children! Very clean and quiet place. I'm shocked how I can never hear people in hallways or in apartments above or on side of mine. Also feel very safe (like I said I have two kids) with the key fobs and locking of doors. Unlike most places who have the main door to the building unlocked for anyone to enter. The maintenance team is quick and efficient. Highly recommend.
I've been living in one of their apartments for 15 months now and feel very fortunate to be! The building is new, clean, up to date and affordable. It makes living in downtown a dream. The staff has always been very helpful and quick to respond to any of our needs and questions. The on-site parking at our location is very helpful especially because street parking is limited. The buildings are well kept, landscaping is done in the warmer months and they plow and shovel our parking lot and sidewalks right away. No complaints!
I really appreciated how the helpful the staff were during the application process, they answered all of our questions promptly and in a friendly yet professional manner. We now live on one of their properties, and still receiving top notch service.
LDGR is quick to address maintenance issues and the facilities are clean. My wife and I haven't had a single problem with management in the three years we've been here. Thank you LDGR!
My husband and I have been living at 834 Lake Drive for a few years now and we love it. The location is awesome, the staff has always been very helpful and nice, neighbors next door and above us are friendly and respectful. We feel so fortunate to live here!! :)
Staff are friendly and super quick! It took only 2 weeks from the time I applied until the time I moved in! The leasing team was quick, knowledgeable, responsive, and the process was super smooth and easy, love the new apartment!
Downtown living at 20 Fulton East is great! I love the view. the convenience of the location, and onsite parking. The concierge staff is wonderful plus management sponsors different events to encourage residents to form a community--like weekly yoga, cookouts, wine-tasting reception, euchre night, and more.
Every time I come home, I know I made the right decision. The first attraction was the quality of workmanship and pride in the building. However, once you meet the staff and the team, you feel like family. They know you by name. There is something very nostalgic about being able to come home, and have someone always at the concierge to greet you on a personal level, to have coffee waiting for you, to walk out your door to any music event, museums, festival, shopping all within a block or two. The amenities make you feel like you are at the Ritz Carlton. There is definitely a sense of pride living here. This is the perfect blend of Michigan charm meets sophisticated city living.
Great experience with LDGR. Courtney was the leasing agent who helped us through the entire process, she made it very simple and did basically all of the heavy lifting for us including sorting out alot of paperwork that was messed up by our employers. We actually were trying to move into Serrano Lofts but when that fell thru when another couple beat us to the punch, they found us an even nicier place to stay at 26 Cherry within 24 hours. The apt is beautiful and enormous. Is a head turner for family and friends. Friendly staff, Randy the maintenance manager looks intimidating at first lol but is the most friendly guy I've met. Promptly handles any maintenance issues and always has a second to stop and chat with the residents. Lots of parks near by, pet friendly. Its expensive but the price of rent is warranted and worth it. Most importantly to me there was great customer service. In Grand rapids it is hard to find good customer service in general. I personally have a hard time getting hood customer service because I am a young mixed man with some tattoos although I am a young professional, but I was given just as good service as anyone else. This is important to the black community incliding myself especially now days so thank you for the good service and helping find a gorgeous home.
Location was great and the apartments were brand new. Very safe and clean. No complaints but watch where you park on the street. My car was hit & run, then broken into 2 weeks later.
I just moved in the Serrano Lofts and absolutely LOVE it! I am thrilled with the staff at Live Downtown Grand Rapids helping me through the process. Very friendly and helpful.
Natasha and the rest of the staff communicated well with my girlfriend and I throughout the process. Initially we didn't qualify for one of the properties, but Natasha helped us find a property that fit our criteria and salary. We are now in the process of moving in and we couldn't be happier!
I have nothing but amazing things to say about this leasing group! The people have been so helpful and welcoming. They have gone above and beyond for us over and over. I highly recommend renting through them.
Our daughter moved into 20 Fulton East and we cannot say enough about the professional staff every step of the way. It seemed like every need was anticipated and planned for. From the extra help while moving in, the friendly security guards, to fixing the few issues with the new apartment in one day. Nothing but class the whole way!! Thanks for everything.
I just moved in here about a month ago and have had nothing but wonderful experiences here so far! From the Managers (Lindsay and Kyle) to the Concierge (Alanna and Anna) and even maintenance, everyone is so friendly and helpful! There is not a single day that goes by that I don't get a "Hello! how is your day going?" or a "How is your apartment doing? Anything need attention?" Everything is done quickly with a smile and kindness! I am in love with my apartment and the location is perfect for ANYTHING (work, dinner, drinks, dancing, etc). You will NOT be disappointed if you are looking to move in here!
The building accommodations at 20 Fulton East are incredible. Gorgeous, upscale amenities and stylish features. The management team has gone above and beyond to make us feel welcome after relocating to Grand Rapids. Thank you Lindsay, Kelsie and Alana!
I can't say enough good things about the LDGR team. They are wonderful people who literally work around the clock to provide their residents with the best experience possible. My application process was simple and straight forward. My move in was easy and quick. My stay so far has been SUPERB. Whether you want to live in the heart of Downtown Grand Rapids or just near it, there's no better place to start than here!
Entire complex is state of the art and comfortably designed. 4th floor amenity deck features great lounging areas and a relaxing pool. I got a chance to try out 18 holes on the golf simulator, and it was absolutely incredible. It is the same simulator that pros like Jordan Spieth and Jason Day use, and I can see why. It is incredibly interactive and gives feedback on every stat the avid golfer could want. Great perk for living here.
Currently live in the new 20 Fulton east building and couldn't be happier with Live Downtown GR. The move in process was easy and organized. Whenever I have questions/concerns Lindsay is always very personal, professional, and makes sure my issue is taken care of. Also the pool is awesome.
Moving into Live Downtown Grand Rapids was the best decision I made! Being able to walk to and from work, along with the nightlife, I am never bored or hungry. All my friends and family LOVE my apartment, and my cats love the views! The management team and the maintenance team are always available to help with questions or when I need anything fixed in my apartment. I would recommend Live Downtown Grand Rapids for anyone who wants to experience downtown living!
Courtney W.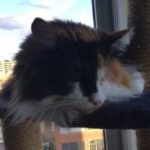 10/5/2017
I moved into 240 Ionia in May, and I have loved every second of my downtown living experience. The team at Live Downtown Grand Rapids has been wonderful and easy to work with. I can't say enough about how amazing the apartment is. The amenities are excellent and the view is amazing. Don't listen to the haters; ask questions and read details rather than complaining after you didn't do your due diligence. Would highly recommend to everyone!
These apartments are beyond beautiful! The team paid attention to every detail within each building and it has paid off for the better! From the granite countertops to the spacious living areas, I feel right at home. Living downtown is such a breeze with Live Downtown Grand Rapids. The leasing girls are with you every step of the way even after you've moved in. Check them out if you need a snazzy place to call home within a reasonable price! Great job LDGR!
Shonta F.
Grand Rapids, MI
5/26/2017
In one word to describe my experience with Live Downtown GrandRapids is "Fantastic" Courtney did amazing job finding me the perfect place to call home! The Live Downtown Grandrapids Team is absolutely amazing and will help with anything you need help with. I'm truly bless to have found amazing people who really care about finding the perfect home for me. Thank You so much Live Downtown Grandrapids Team.
In one word to describe my experience with Live Downtown GrandRapids is "Fantastic" Courtney did amazing job finding me the perfect place to call home! The Live Downtown Grandrapids Team is absolutely amazing and will help with anything you need help with. I'm truly bless to have found amazing people who really care about finding the perfect home for me. Thank You so much Live Downtown Grandrapids Team.
Shonta F.
Grand Rapids
5/13/2017
David A.
Grand Rapids, MI
3/25/2017
Thank you!!!!!! My wife and I and both appreciate very much the hard work of both the management and maintenance teams. You are always very prompt and thorough and it makes our life here very pleasant. THANK YOU again
I have lived at 26 Cherry, one of Live Downtown GR's great locations, for about 2 years now, and I never want to leave. The Live Downtown Team has been a pleasure to work with, and they have exceeded my expectations while taking care of me. The facilities are always clean and look sharp too. If you are looking for that "downtown atmosphere" that Grand Rapids has to offer, Live Downtown is the place to be.
Matthew M.
Grand Rapids, MI
2/16/2017
Thomas C.
Grand Rapids, MI
2/18/2017
I currently still live in one of their properties. They are amazing to work with. They have great communication with their tenants and are all super sweet. The place is gorgeous. To have a luxurious apartment wit these views are my favorite part. If you are looking to move to Grand Rapids, you will want to check out LIVE DOWNTOWN GRAND RAPIDS. Love. Love. Love.
The staff at Live Downtown Grand Rapids are so accommodating! Any service request I've made for my apartment has been attended to within 48 hours. The property is kept clean and well maintained, and I always feel safe and welcome. I've never had a problem with a neighbor. They are all so friendly! I highly recommend 834 Lake. It's nestled right in the Cherry Hill District, and is basically a stone's throw from both Eastown and Downtown.
Pasha S.
Grand Rapids, MI
2/15/2017
Ryan A.
Grand Rapids, MI
2/15/2017
I have lived in two different apartments with this company and the experience has been exemplary. The office staff has always been warm, kind, attentive and quick to respond to any question or concern. Whenever I had a maintenance request (of which there have been few), the friendly maintenance staff always responds promptly. The apartments are beautiful inside, and the amenities are fantastic. If you're looking to live downtown, then this should be your first stop. I wouldn't live anywhere else.
345 State Street was a great place to live! Great Location. The building is very safe and secure, good quality and nice finishes. The washer/dryer in unit is wonderful. Very few service calls were needed during our 15 month stay, but when we did need help service was there promptly. Staff is friendly and responsive. Nice choices of apartment sponsored activities provides opportunities to meet neighbors. It was perfect for our transition to Grand Rapids!
Mary Jo R.
Grand Rapids, MI
10/18/2016
Sydney T.
Grand Rapids, MI
9/27/2016
Loved Loved Loved it! I was a resident for two years and I have to say both my apartments were beautiful. First I lived downtown and the moved to Heritage Hill during that time the staff in the leasing office always made sure my needs came first. They listened to me and answered any questions I had. My calls were answered back promptly. Professional and courteous! Live Downtown was not just a place I rented but a place I called HOME. Warmest wishes to the Leasing Office and to future tenants!
Thank you so much for working hard to provide this wonderful living space. Mike and I have really enjoyed the past year spent here...Thank you!
Emily S.
Grand Rapids, MI
9/14/2016
Gail P.
Grand Rapids, MI
8/31/2016
At 6:45 PM, I spotted Andrew in the lobby. He willing listen to my concerns regarding my thermostat (not cooling) - I was not sure if I was not programming it right or I needed a work order. I was simply hoping he would verbally give me a few tips to see if it was human error or a tech issue. But he extended his long day. He arrived at 7:00 PM and within seconds, he was able to determine it was a tech issue as well as give me a few pointers on programming it. I spent 45 minutes the other night looking at various YouTube videos - still Greek to me ? A big ' thank you ' goes to Andrew!
Courtney + the rest of Live Downtown Grand Rapids, Thank you all so much for all of the assistance you've all given us during this process! We are loving our new home in this new city. Courtney was wonderful! Thank you again.
Morgan & Adam
Grand Rapids, MI
8/15/2016
Mychal & Kimberly
Grand Rapids, MI
8/11/2016
Dear Maintenance Superheros: Thank you for changing our air filter today! Mychal has had a very difficult summer with his allergies, and he stopped sneezing as soon as the filter was changed. I wish we'd thought to ask you about it sooner. Thanks for all you do here. We feel safer and happier knowing you guys are around.
I just want to take the time to thank the entire staff at Live Downtown Grand Rapids for Always meeting my living needs. The building is well maintained by the wonderful maintenance staff and all the ladies in the office are always professional and very pleasant to work with. I know I have so many questions all the time, but no matter how annoying I may be everyone treats me with respect. I have truly enjoyed living in my apartment and I don't ever want to move out!!!! Thank you for making my downtown living comfortable and classy!!!!
Millicent S.
Grand Rapids, MI
8/1/2016
Julio O. & Patricia V.
Grand Rapids, MI
4/17/2016
Thank you so much for everything. It was great to live here and have you and the team helping us for the past 1 year and half.
We just moved into one of the Live Downtown Grand Rapids buildings, which is really sweet. Highly suggest them for any person trying to live in town making a living as an artist.
Mark & Carrie
Grand Rapids, MI
3/29/2016
Fred M.
Grand Rapids, MI
3/2/2016
Really appreciate all efforts by the maintenance crew keeping up with the snow removal after especially these past 2 storms.
Thank you so much for putting on the event at State st. What a great way to build community!
Tammy C.
Grand Rapids, MI
1/22/2016
Ken S.
Grand Rapids MI
11/3/2015
Living at 205 S. Division the past 2 years has been enjoyable and pleasant. The ladies in the leasing office are always helpful and the maintenance guys are attentive to any and all issues. I don't think I could have chosen a better or safer place for my son and I to live!
I just wanted to thank the management team as well as the maintenance team for the excellent work that has been done to resolve the last service request. Your prompt response and excellent work has been VERY much appreciated! The team was VERY polite and gracious and always did their best to respect our home and clean up after themselves. Again both my wife and I thank you all very much.
David A.
Grand Rapids, MI
10/30/2015
Ric C.
Grand Rapids, MI
9/22/2015
Your Maintenance is the fastest ever. Faster than Jimmy Johns!
I'm happy here, everyone is friendly. You guys are great!
Pam C.
Grand Rapids, MI
9/18/2015
Austin T.
Grand Rapids, MI
9/4/2015
Everything is great - the apartment is in an excellent location and it makes all of the commodities of downtown GR very convenient to experience.
Every time I've ever asked for maintenance service at 834 Lake drive, I've been met with kindness and punctuality. Even when I've experienced personal failings, like my car battery dying because I wasn't careful with my headlights, I was assisted with care and compassion by a maintenance professional who was on site at the time. My requests are handled very quickly after they've been made, and it makes for an incredibly satisfying experience.
Pasha S.
Grand Rapids, MI
9/3/2015
Lindsey H.
Grand Rapids, MI
9/4/2015
I have lived at 26 Cherry for almost a year now and have never been happier in an apartment. The actual property is absolutely beautiful and the staff always, always goes above and beyond. They never make you feel like you're just a resident, more like a really good friend. If you ever have a problem, I would recommend Cayla and Stephanie! All of the girls (and gentlemen in maintenance) are wonderful, but these two girls are the ones I've worked with the most. As for hearing other residents, you're going to have that anywhere in an apartment building, but it's not too bad. And most everyone tries to be courteous. I would most definitely recommend living at 26 cherry!
Thank you Courtney, Stephanie (x2) for making my move wonderful! Everything from the first contact to the guys maintaining the property have exceeded any expectation. So excited to have a clean environment for the next year of my life! Thank you!
Tara B.
Grand Rapids, MI
8/31/2015
Heather V.
Grand Rapids, MI
2/14/2015
I can say nothing but good things about my experience renting an apartment through Live Downtown GR! From start to finish, I found their service to be very helpful and thorough and I am absolutely in love with my apartment! They do offer Tax credit housing, which is a type of income restricted housing which does require more time upfront to be approved for an apartment, but it is more than worth it for the type of apartment you can get. I live at their 834 Lake drive property and I love the location, building, and apartment! I pay my rent on time and uphold the lease and so I have found everything to be very smooth and have not received any extra fees that another review mentions. The ladies in the office are very helpful and the maintenance guys are extremely friendly. The rent is less than you would pay elsewhere for the finishes (granite and real hardwood floors!) and the maintenance service is top notch-- I placed a work request and it was taken care of that same hour! I would highly recommend them if you want a high quality apartment for a decent price right downtown! You can't go wrong!
I moved into the 240 Ionia building in September 2014. From the moment I moved in, I have been extremely happy with everything. The apartment building itself is very nice, and my individual apartment is incredible. The most satisfying part of my experience has been the quality of attention I've had from the leasing office and the maintenance crew. In past living situations, it was miserable to get any help with ANYTHING. I have been blown away with the work that the leasing office and the property maintenance crew has provided me any time I had an issue. Bottom Line: every person I've come in contact with has been a pleasure to work with. They are very professional. I would be happy living here for a LONG TIME!
Jeff M.
Grand Rapids, MI
3/20/2015
Beth P.
Grand Rapids, MI
10/30/2015
As a resident of LDGR and prior Heritage Hill property manager, I am exceptionally impressed with the prompt service, kindness, and extra mile that the maintenance team and property managers (Kayla & Lindsey) have given my family. Extra bonus- my rescue dog, Zane, loves when maintenance brings him a treat upon arrival! :)
I have been living at 26 Cherry St. for 3 months now, and every day gets better and better. I didn't know if I would get sick of living downtown after a while, but I actually love it more each day. The apartment is beautiful, and the view is fantastic. Everything I love is within walking distance. No issues with other residents or management; everyone is friendly and respectable. I can't wait for all of the downtown events this summer.
Kristi P.
Grand Rapids, MI
5/20/2015