20 Fulton East – Unit #1210 Available Immediately!
$1275/month
Full access to Amenity Membership featuring one of a kind entertainment in Downtown Grand Rapids!
Parking available in the garage for $150 per space monthly.
Move in the month of February and get February rent waived!*
Contact Allie at info@20fulton.com for more information on your 20 Fulton East experience!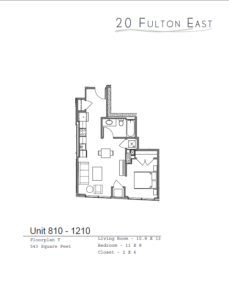 *Must sign a 13 month lease or longer